The Outing Gun Club has been in existence since May 1979. We were originally known as the Outing Muzzle Loaders. As you can see...we have come a long way since then. We were officially registered with the State of Minnesota and became The Outing Gun Club in 1991. The Club was organized to provide a safe environment for recreational shooting for Members and their Guests. The Outing Gun Club is a non-profit organization.
The Club is always looking for new Members - please contact a
Board Member for more information!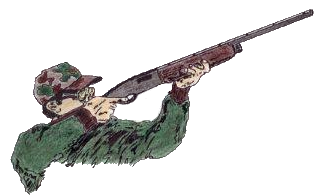 The Annual Meeting will be on Saturday, March 9, 2019.
Both Open and League Trap Shooting starts May 16th – August 5th.
Wednesdays at 4:00 , Sundays at Noon.
Please call Connie Glass 218-838-1619 or
Pat Bennington 612-749-0632 with any questions.